Amazing insurance broker deserves amazing software
Thousand of happy financial consultants work better with our comparison tools.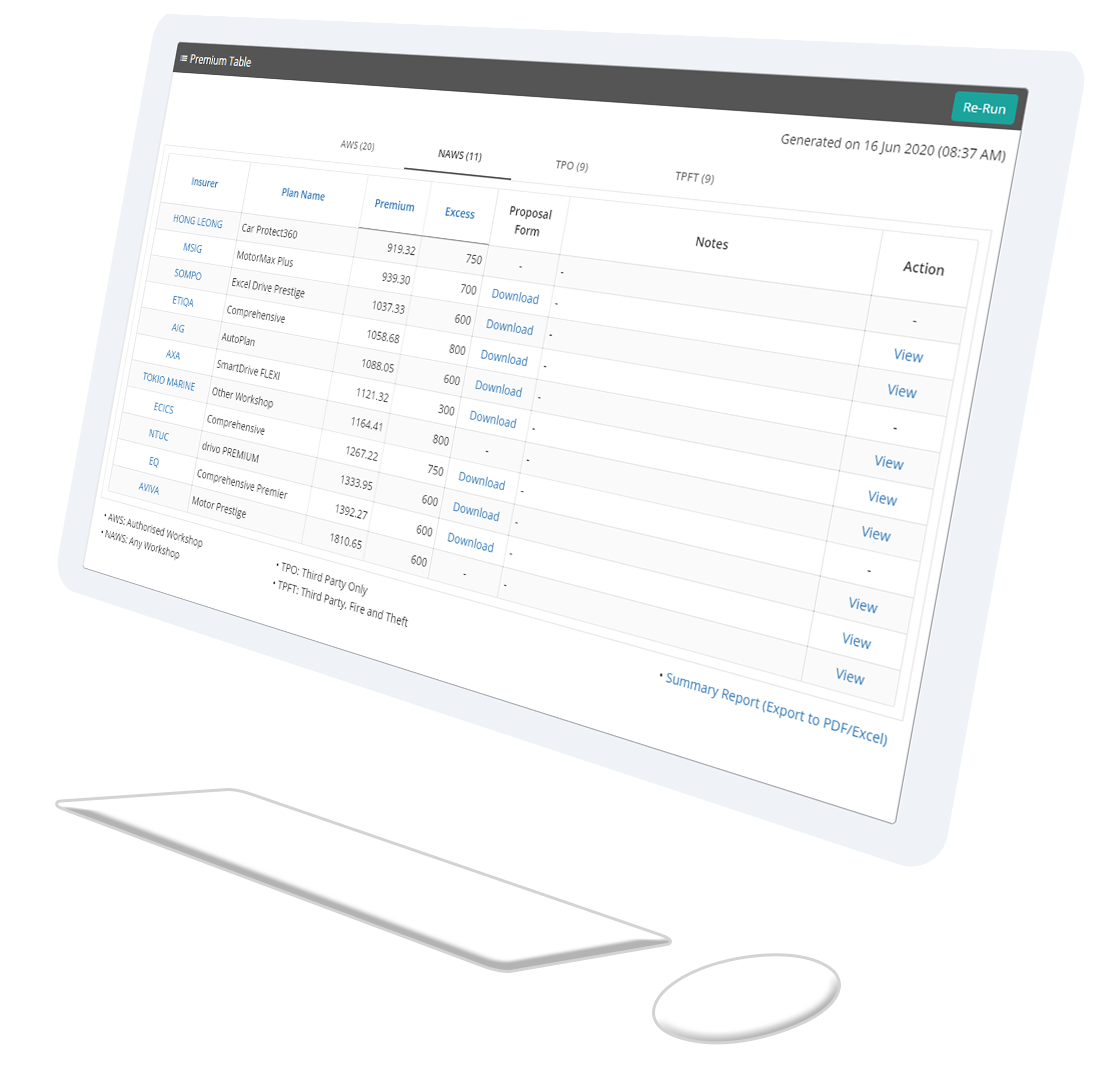 +3 Insurance product comparisons
We provide motor, personal accident, and travel comparison tools with more than 150 insurance plans.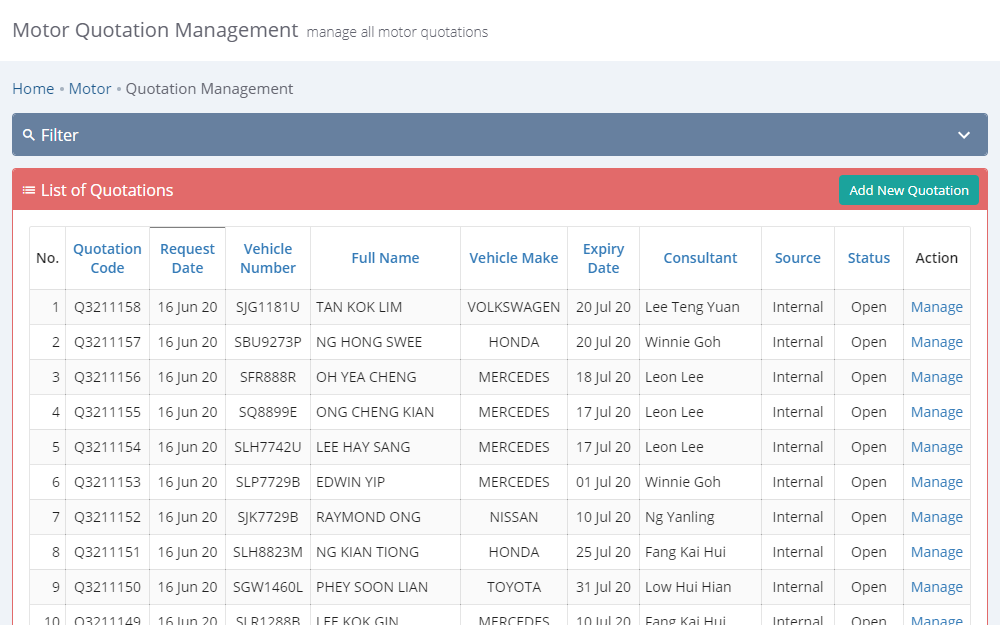 FAQs
Have a question? Check out our frequently asked questions to find your answer.
We are a Singapore-registered FinTech Company certified by SFA as an InsurTech provider. We provide quick and fast insurance comparisons across the different insurers that your company partnered with. A quote would take within 45 seconds, enabling financial consultants to respond to potential customers with a faster turnaround time versus manually going into each insurer's portal and getting them one by one.
What products are available for comparison?
Currently we can compare Motor, Personal Accident, and Travel.
Is SMITSU a certified FinTech company?
Yes, we are certified FinTech by Singapore FinTech Association.